Times have changed in our 110+ years of banking…. And so have your banking needs.  That's why at Bank of England, we are working to make banking easier, greener, and more rewarding with new products and services! Please contact us today to setup any of these services.
Internet Banking
24- hour Banking at your fingertips! Bank with a Web Browser from any Personal Computer. All activity is personal, confidential and completely secured. With Internet Banking, you have access to your account when it is convenient for you and you get great services like:
Manage your accounts and review your loans
View transaction history including pending ACH and Debit Transactions
View & Print Bank Statements
Fund Transfers and Loan Payments
Preliminary Loan Applications
Check Re-order
Calculators
Much More
Online Bill Pay
OneClick Bill Pay is simple, fast, secure, and best of all, it's FREE! Once signed up for Internet Banking, you can get started today. With OneClick, you can pay all of your bills with the click of a mouse.
Pay virtually anyone in the United States. Whether it is your mortgage company or your club dues, your payments are made with a few simple clicks- no more check writing or purchasing stamps.
You're in charge. You decide who to pay, when, and how much. You can even schedule payments for months in advance.
Simply signup for Internet Banking & Online Bill Pay to start enjoying these services! If you are already an Internet Banking customer, please sign in to your internet banking account then click on Bill Payments. Online Bill Pay is offered free on Personal Accounts only. 
eStatements
No more searching for bank statements! Sign up for eStatements and you will receive your statements through your email quickly and securely. eStatement is an electronic version of your monthly statement and images delivered to your e-mail address each month. You can view and print your statement right from your computer. This option also gives you the ability to search for specific items by amount, check number, or date. You can also print, fax, or e-mail your statement to your business or accountant. If requested, we can include an Excel attachment or Quicken file which may be imported into many commercial financial management packages. And best of all…. It's Free! Contact us to get started today!
Mobile Alerts
Want us to tell you when your account is low? When your loan payment is due? When your CD is maturing? We can do that through Mobile Alerts! When you sign up for mobile alerts, you can choose from the seven alerts we offer, customizing them to fit your needs.
Point of Sale Purchase Authorizations from your debit card
NSF Check(s) – Date Insufficient and Total Amount of Insufficient Items
Overdraft – Date of First Overdrawn and Current Balance
Low Balance – Date of Low Balance and Current Balance (low balance amount is determined by you)
Loan Past Due – Payment Due Date and Amount Due
Loan Reminder – Payment Due Date and Amount Due
CD Interest – Payment Due Date and Amount to be paid
Mobile Banking
Need to check your balance from your phone? Now you can with Mobile Banking! Once you are signed up for internet banking, you can register for Mobile Banking  giving you on-demand access to your accounts directly from your cell phone via text message or web browser*  Within seconds fo sending a text message to the bank, you will receive account summary information on your cell phone.
Simply signup for Internet Banking & Mobile Banking to start enjoying these services today! If you are already an Internet Banking customer, please sign in to your internet banking account then click on Mobile Banking to get started today.
 *Smart Phone required for web browser access.
Telebank
24-Hour Banking Convenience! This is banking made easy from any touch tone telephone.  Call us at (501) 842-3999 or toll free at 1(866) 225-3999 and do your banking at any time or place.  You can make easy transfers between checking and savings. You can get your balance and make previous deposit inquiries and inquire about checks or other debits that have been paid. Contact us to get started today!
BOE Rewards Program
Get Rewarded for simply using your Bank of England VISA Debit Card! It's a great way to earn points that can be used for merchandise, travel, events, activities, and much more. It's a rewards program that gives you faster access to rewards for simply using your card! Visit our BOE Rewards website and get started today.
Gift Cards
Need a gift but don't know what to purchase? May we suggest a Mastercard Gift Card? It's a gift that will never get returned! And with card amounts as low as $20, they're sure to fit any occasion. Stop by any of our locations to purchase the perfect gift for any occasion!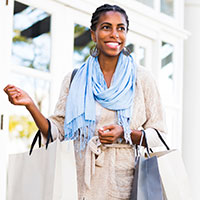 Switching is Easy
Complete our quick Switch Kit form and bring it with you to any of our branches; we'll do the rest.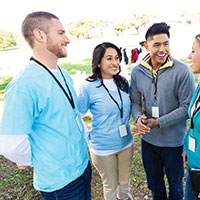 What We're Up To
Have you connected with us on Facebook? Get updates on local events and see photos of what we're up to in the community.


---