Business Savings: Business Banking plain and simple!
Benefits of Business Savings:
Minimum Balance to open is only $100
Ability to transfer funds to your checking account
Build funds quickly for future planned expenses
Take advantage of competitive interest rates
How to Open a Business Account:
To open a Business Account, bring the documents listed below to any branch office. Find a branch near you
1) Your business's Employer Identification Number (EIN) or tax ID number (sole proprietors can use the owner's Social Security number).
2) Articles of Incorporation, Articles of Organization, or a charter or a similar legal document that indicates when your company was formed (not required for sole proprietors).
3) A government-issued photo ID and Social Security number for you and anyone else authorized to sign checks or make transactions on behalf of your organization.
We also need documentation specific to the legal structure of your business as well as ownership information of the business:
Sole Proprietorship– Assumed Name Certificate (Doing Business As)
Partnerships (all types)– A partnership agreement listing the name of the partnership and the general partners
Limited Liability Corporation (LLC)– Articles of Organization listing the names of members and managers
Corporation– Articles of Incorporation
Nonprofit Organization– A charter or other governing documents listing each member-elected officer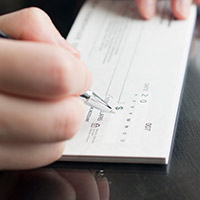 Low on Checks?
No problem! Reorder personal or business checks online in a few minutes or less.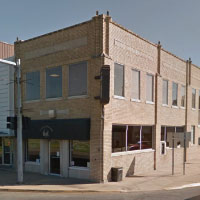 Branches & ATMs
Locate the bank location or ATM nearest you. It's easy with our interactive locator.


---